We love bringing you fantastic shows, from brand new work to the big name favourites, and strive to offer these at affordable prices.  We do not receive any regular funding so the generosity of our community is what keeps us going.
There are loads of ways you can help us to continue bringing you fantastic shows and supporting local artists and our community.  Here are just a few.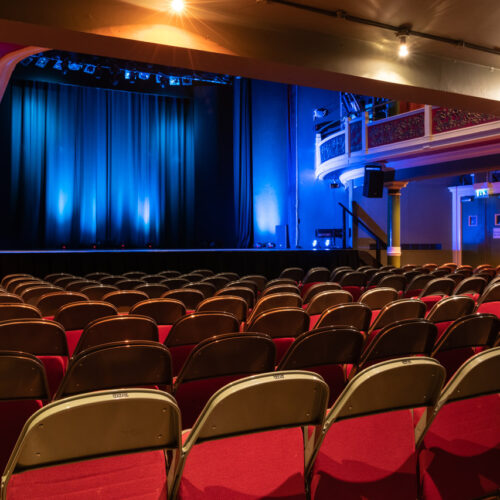 Sponsor a Seat
Have you enjoyed seeing shows here? Or maybe you have been on our stage yourself. Sponsoring a seat is a great opportunity for you to leave a legacy while supporting our gorgeous venue. Whether for you, a loved one, or your business, the message is fully customisable and you choose your seat.
Sponsor a Step
Reach new audiences over over 12,000 people each year by having your name or business on one of our stairs. Positioned right in front of the entrance, sponsoring a step is a perfect way to show your support for the community while boosting engagement.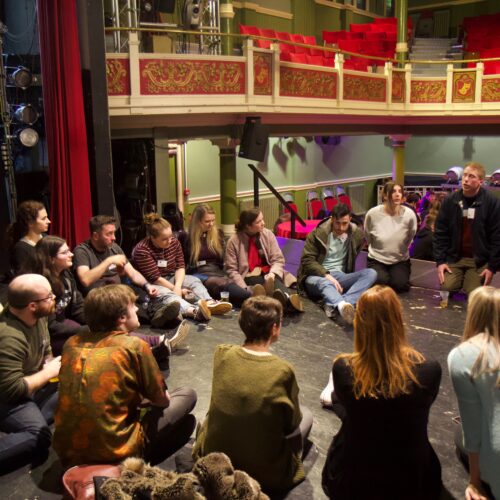 Donate
No matter how big or small a donation, we appreciate every penny. Not only does your donation help us to offer more opportunities to new, emerging and local artists, you are supporting us in maintaining a part of Leicester's history and keeping it at the heart of our community.
Events Lab
We believe theatre is for everyone, and pathways into theatre should be as open and accessible as possible.  Events Lab is a theatre training programme for vulnerable young people with complex needs who thrive in non-traditional educational environments.  We teach them everything, from lighting and sound to event management and customer service, all with the support of our professional team and at their own pace.  Your support helps us to engage with more and more young people, and offer them bigger and better opportunities that help get them into work.
Emerging Artists
All the big names have to start out somewhere, and we are passionate about being that place.  From up and coming comedians, to local creatives with exciting stories to tell, we want to be the place that gives them the opportunity to grow, experiment and find their voice.  Your support helps us to offer more opportunities and continue to be a platform for new talent.
Children and Young People
You might not know but we are owned by YMCA Leicestershire, a charity supporting young people experiencing homelessness.  We offer them a safe place to call home, support them through the difficult times, and equip them with the skills to get into work or education.  Your support can create lasting change in their lives, whether that's through funding our Skills for Change programme, or providing the basic necessities for their first independent home, setting them on a strong path for the future