The Y Theatre is a bustling live performance venue based in Leicester city centre and built in 1900 making it the city's oldest theatre. Our eclectic programme includes music, comedy, theatre, dance, new work and family shows. We are also passionate about supporting new, emerging and local artists, and being an open and welcoming space for the whole community.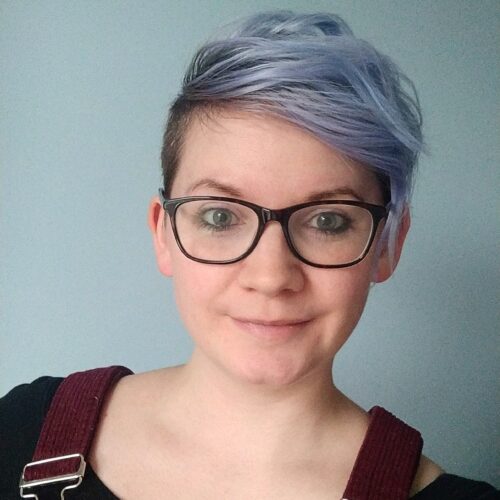 Theatre & Arts Manager
Hannah has worked in theatre and events for over 20 years, specialising in marketing, programming, accessibility, and work with young people. Out of the office, Hannah is a professional playwright and has an alarming amount of craft supplies.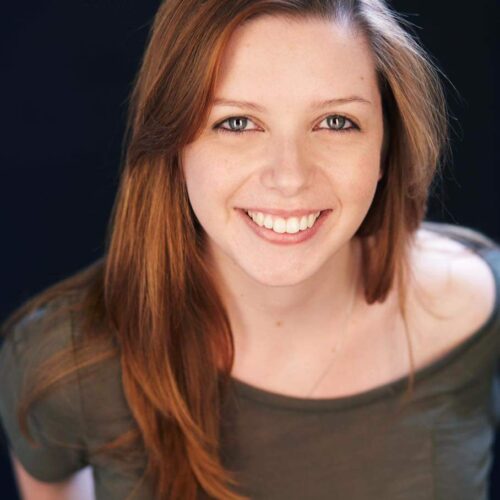 Events Coordinator
A lover of biscuits, Hayley has been working in theatre for the last 10 years (there's a stronger link between theatre and biscuits than you'd think!) Hayley can usually be found either acting, writing or managing events.
Technician
Gabe has been working with audiovisual equipment in one way or another since he was 16, and completed his Audio Engineering degree in 2020. Usually found dressed in black with one earphone in, singing loudly thinking nobody can hear.
Marketing & Programme Officer
Callum has been in the arts marketing world for nearly 10 years, focussing on regional theatre and young person's creative work. When not in the theatre he's most likely to be found heading up a mountain or looking for a good coffee.
While we are a very small team, we're often on the look out for new people to join us.  We regularly recruit to our pool of casual front of house staff as well as specific roles within the team.
We believe in equality, diversity and creating a welcoming place for all people regardless of age, gender, sexuality, race, religion, ability or economic circumstance.
YMCA and The Association Hall
The now theatre space began life as The Association Hall as part of the development of Leicester YMCA.  The branch founded in 1883 began with premises in Market Place but it soon became clear that "these premises were inadequate for the increasing number of young men employed in business houses in Leicester."  As such, in 1896 the new president Alderman Albert Sawday began to design a new, Baroque style, home for the YMCA.
Opened by The Marquis of Northampton on December 5th 1900, the theatre was originally built as a Christian lecture hall, also hosting popular concerts, such as the Penny Concerts which ran every Saturday. These included many different acts, from Burlesque to Pianoforte performances and entertaining songs including I'll Call When You're Not So Busy, If The World Were Ruled By Girls, Come Into The Garden Maud and Now They've Gone The Leicester Way.
During the First World War the Hall became part of Leicester YMCA's war effort and the sports hall below a bomb shelter.  It is estimated that more than 1 million service men used Leicester YMCA's facilities across the city, and that more than 1,200 members of Leicester YMCA went on active service. Located close to the railway station the Leicester YMCA, or "Hut", provided refreshments, beds, entertainment and activities, becoming a place of rest and recreation for thousands in transit.
In the 1930s we had a name change and became The Playhouse! We carried on our tradition of concerts and, in 1944 we had the Variety Parade, featuring classics including Here We Are Again!, Ha! Ha!, Another Musical Treat and Speciality Toe Tap.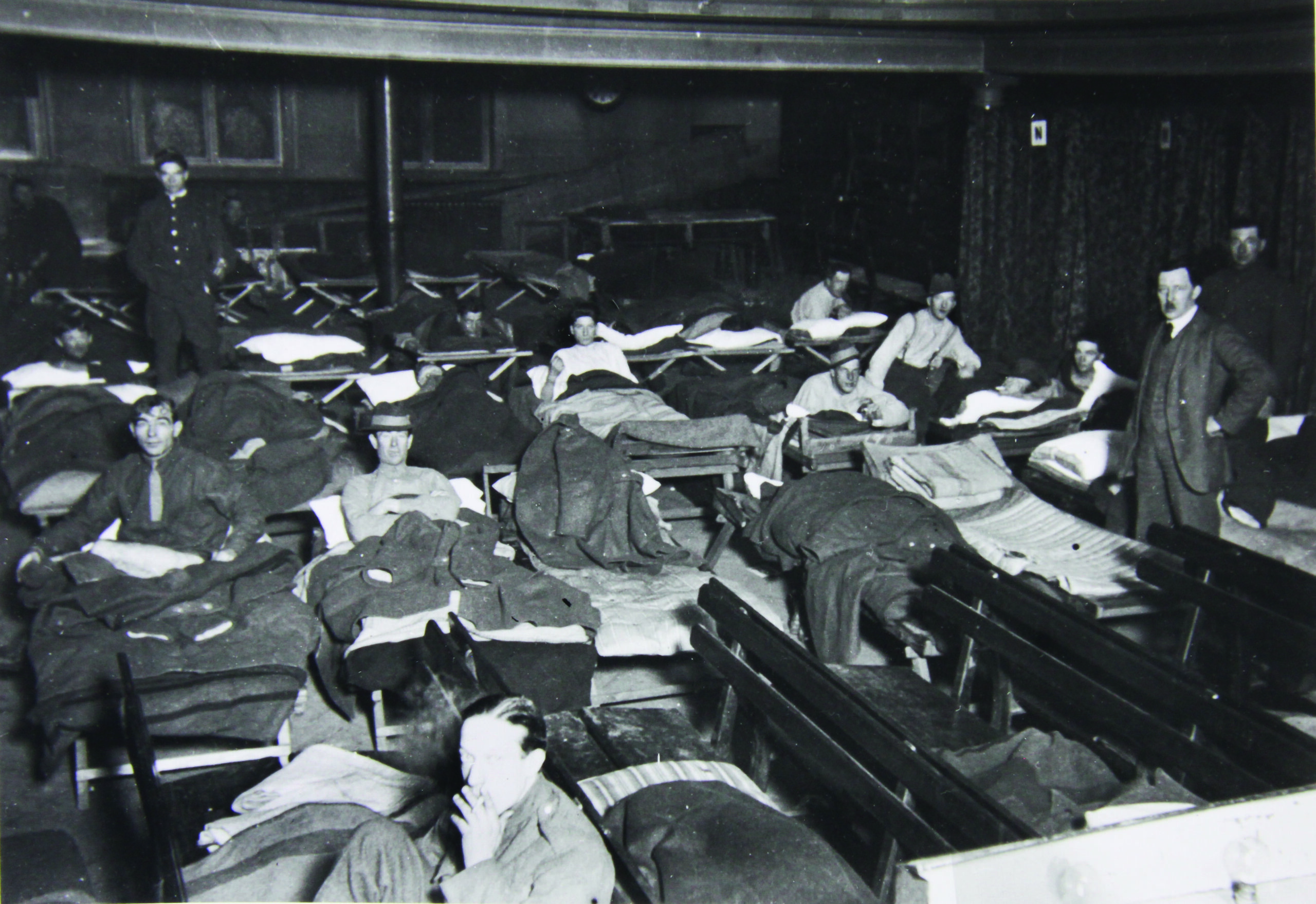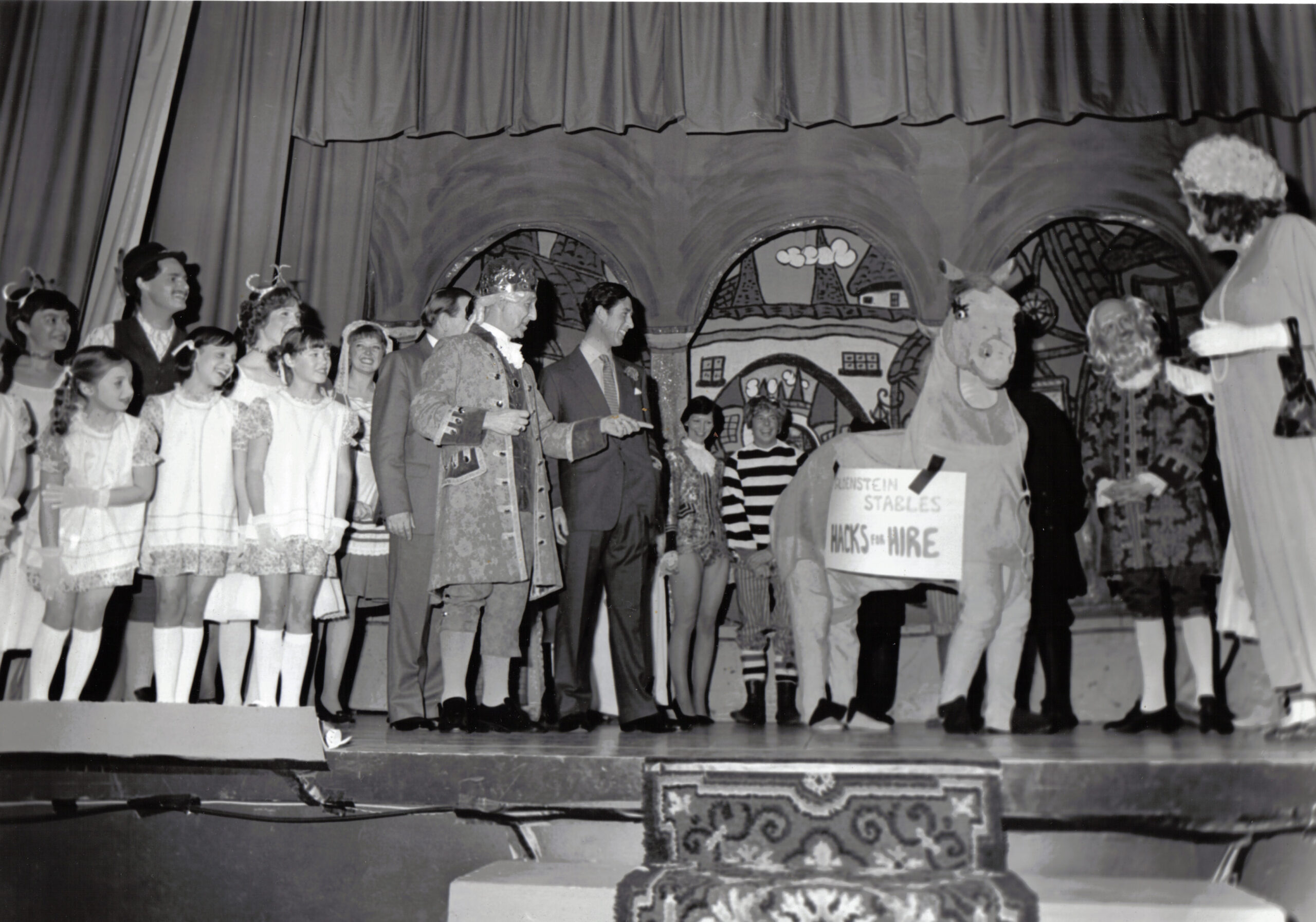 Modern Times
Jumping forward in time to 1975, Iris Watson was the first woman to join the YMCA board of directors and later became the president. She was part of the YMCA Musical Society for 40 years, which put on shows at The Y Theatre.
In 1981 the newly refurbished Leicester YMCA was opened by the then HM King Charles III, then Prince of Wales, who was kicked on the behind by a pantomime horse during a tour of the theatre! I know what you're thinking, Oh no he wasn't! But we've spoken to the pantomime horse and, Oh yes he was!
From actual royalty to performing royalty, in more recent years we've had acts such as Grace Petrie, Joe Lycett and Easy Life, as well as numerous Taskmaster alumni including Guz Khan, Bob Mortimer and Lou Sanders.