At The Y Theatre we love reaching out and supporting our community. Whether you're a local artist wanting to meet fellow creatives, to test out new material, or challenge yourself with something you've never done before, we have opportunities to suit you. Take a look at the great options we have right now.
The Y Theatre have always been hugely supportive, giving me space to try out new ideas and helpful feedback.
Hannah Platts, performer
You get to see your work come alive so quickly and meet a lot of brilliant creative people for future projects.
Writer, 14/48
To be able to perform an extract really helped me to build confidence for the final piece
Dancer, EMERGEncy!
We love new stuff. We can't get enough of it. From gut-wrenching theatre to side-splitting comedy, melodic music to punchy poetry, and all those arty bits in between, we love seeing all the new and exciting things that fall out of those creative brains. But more often than not, the first stumbling block when making something new is getting it seen, finding out if it works, and finding people to help you make it.
Enter Rough Draft.
Put together by a handful of Leicester creatives, Rough Draft is a platform for artists to do just that.
So how does it work?
Once a month we hold our scratch nights, each artists getting fifteen minutes to share their work, be that script in hand or something more polished. We then chat with the audience, ask questions, get answers (or we have paper forms too).
Rough Draft is free to attend and open to all. If you would like to be involved, come along to one of the nights and chat to our team, or pop us an email!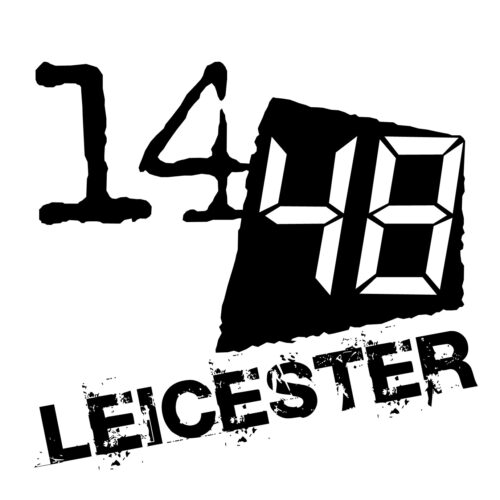 We make 14 plays in 48 hours!
Sound impossible? Well it isn't, and we have a tonne of fun while we're at it. 14/48 is a creative playground for professional artists looking to make theatre, challenge themselves, and forge new connections across disciplines. The festival that originated in Seattle takes place three times a year across the midlands, bringing together 70 artists every time, and to keep the ideas fresh a minimum of 25% of the artists must be new.
So how does it work?
We get together on the Thursday night and draw a theme for that night's plays. The writers draw their assignments at random, telling them how many actors to write for and where in the line-up their play will be. They then go away and write a ten minute play overnight, submitting by 8am.
On Friday at 9am the directors draw their play at random, at 10am they draw their cast at random. The band rehearse music and sound effects, the designers create set, costume and props, and the tech team work on lighting and projection. Each play gets twenty minutes to tech then we do performances at 8pm and 10.30pm.
At the end of the 8pm show we pick a second theme and we do the whole thing all over again!
The world's quickest theatre festival
Whos involved
7 writers
7 directors
25 actors
A bunch of designers
a gaggle of musicians
a plethora of tech wizards
48 Hours 14 World Premier Plays
Pinggg…K! is a lively spoken word event based in Leicester and run by gay poet, Bobba Cass. It welcomes 'metrosexual verse' and features poets, artists and performers as part of its monthly free programme. Performers have included Carol Leeming, Liz Gray, Joe Coghlan, Maria Taylor, Nicky Pywell, Dori Kirchmair, Stuart Snowden and Rob Gee.